CD/VIDEO OF THE WEEK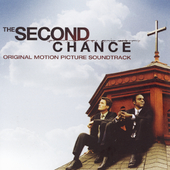 THE SECOND CHANCE
THE ORIGINAL SOUNDTRACK

This is an Enhanced CD, which contains both regular audio tracks and multimedia computer files.



Join Michael W. Smith and friends for the powerful soundtrack to The Second Chance, Smitty's big screen debut. This arrangement of new and classic recordings perfectly compliments the film, and features the talents ofSmith, Jars of Clay with the Blind Boys of Alabama, John Legend, Fred Hammond, Third Day, and more.

$18.00

CLICK HERE TO PURCHANCE THIS CD AND WATCH THE VIDEO CLIP OF THE SECOND CHANCE MOVIE